Tell us something About Yourself
My name's Anna Oris. I am an actress, model, influencer, producer, philanthropist, singer, tv host, director of events of the East South European Film Festival Los Angeles, and a single mother. I am a healthy and very creative person. Humbled and strong, kind and powerful, smart and naive. I have been working in the entertainment business for 20 years. 
I have acted in more than 50 TV shows. I moved to the USA 3 years ago and already acted in 8 movies and 3 TV shows. I won 2 beauty pageants and I was a Mrs Russia International 2015 in Jacksonville.
The biggest commercial which I made for the last years:
Coldwell Banker (International)
Colgate (20 European countries)
Toyota (International)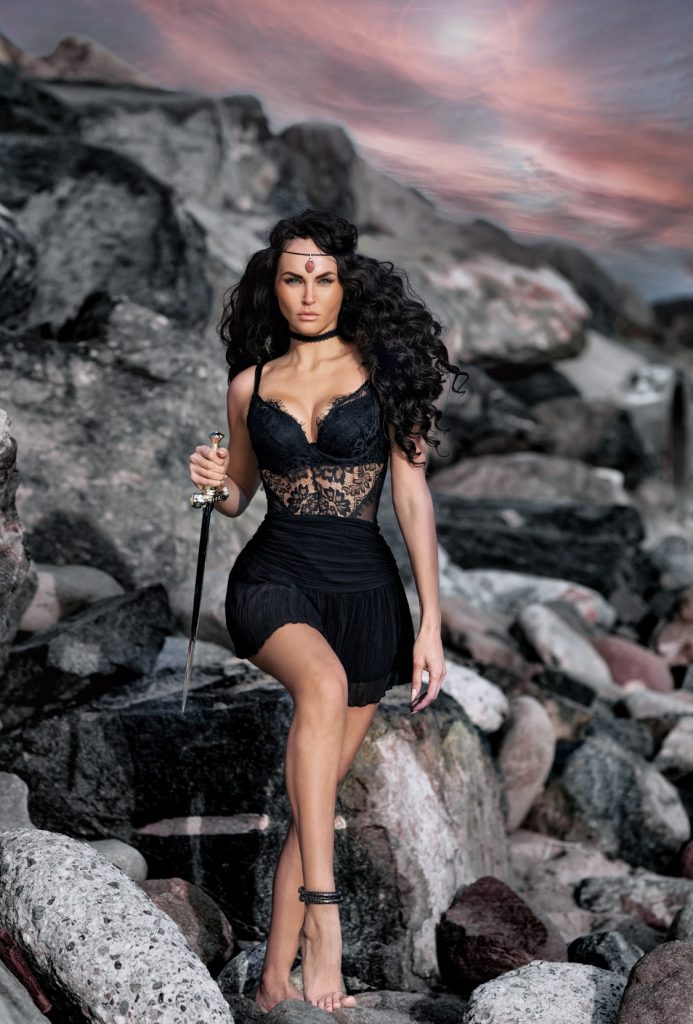 Do you think being in the digital age is an advantage being an actress and model?
Oh absolutely! It helps and opens up many possibilities.
Who is your inspiration for pursuing your career in the entertainment industry?
My inspiration is my daughter Amelia. She is 12 years old and I feel I could not have made my journey without her. She is very supportive and smart.
And I love being around successful and energetic people. It always inspires me. 
Do you have any upcoming projects? Can you tell us about it?
The western film "Gunfight at Rio Bravo" was released worldwide on January 17th. I played the role of Arlene. This is the first western movie in my life, debut in the US and the first soundtrack to the film. This 2023, I expect some more feature films to be released, such as the psychological thriller "Unfelt" and the horror movie "Night of the Caregiver."
Despite being busy, I am also a philanthropist. I always help non-profit organizations with attracting investors.
I am currently working on an art charity show that will take place in March-April 2023.
The exhibition is based on raising funds for cleaning streets and roads of Los Angeles.
What is your message to all aspiring artists?
I don't want to say that common phrase "Don't give up!" We always have that moment when you want to give up. When that happens, remember every achievement you've made. Don't be ashamed to ask people for help and have a good environment around you that is proud of you. Surround yourself with inspiring and supportive people! Just take a pen and write down all the good things about you, all that you have done, all that you can do. Make a plan and implement it.
Tell us your social media accounts:
IMDb page https://www.imdb.com/name/nm3917233/
Instagram: https://www.instagram.com/annaoris_official/
Facebook: https://www.facebook.com/anna.orisik
Youtube: https://www.youtube.com/channel/UC5ize9X-eegQqVgC7uLsbHA
Other: https://music.apple.com/us/artist/anna-oris/1545015239