𝟭𝘀𝘁 𝗠𝗮𝗻𝗶𝗹𝗮 𝗜𝗻𝘁𝗲𝗿𝗻𝗮𝘁𝗶𝗼𝗻𝗮𝗹 𝗙𝗮𝘀𝗵𝗶𝗼𝗻 𝗙𝗶𝗹𝗺 𝗖𝗼𝗺𝗽𝗲𝘁𝗶𝘁𝗶𝗼𝗻
𝗧𝗵𝗲 𝗖𝗼𝘃𝗲 𝗢𝗸𝗮𝗱𝗮
𝗢𝗰𝘁𝗼𝗯𝗲𝗿 𝟮𝟴, 𝟮𝟬𝟮𝟮
Manila International Fashion Film Competition presented by GANAP International Magazine headed by Bench Bello and John Guarnes co-presented by Sir George Salon headed by Larry Asistin and White Canvas Events headed by Yen David in partnership with Okada Manila. The event was hosted by Kristine Caballero Aplal and directed by Larry Asistin. For the benefit of the FAME Foundation headed by Atty. Maggie Garduque.
There are 11 fashion film entries, 8 films from local and 3 films from outside the Country.
International Fashion Films
Arab Message – United Arab Emirates
Vitality – Lebanon
Synthesis – Turkey
Local Fashion Films
Hakbang
Woman
Rise of Shadows
Forbidden
Patayak Rutay
The Power of an Icon
Alas Cuatro
The Lady in Red
FOREIGN FASHION FILMS
LOCAL FASHION FILMS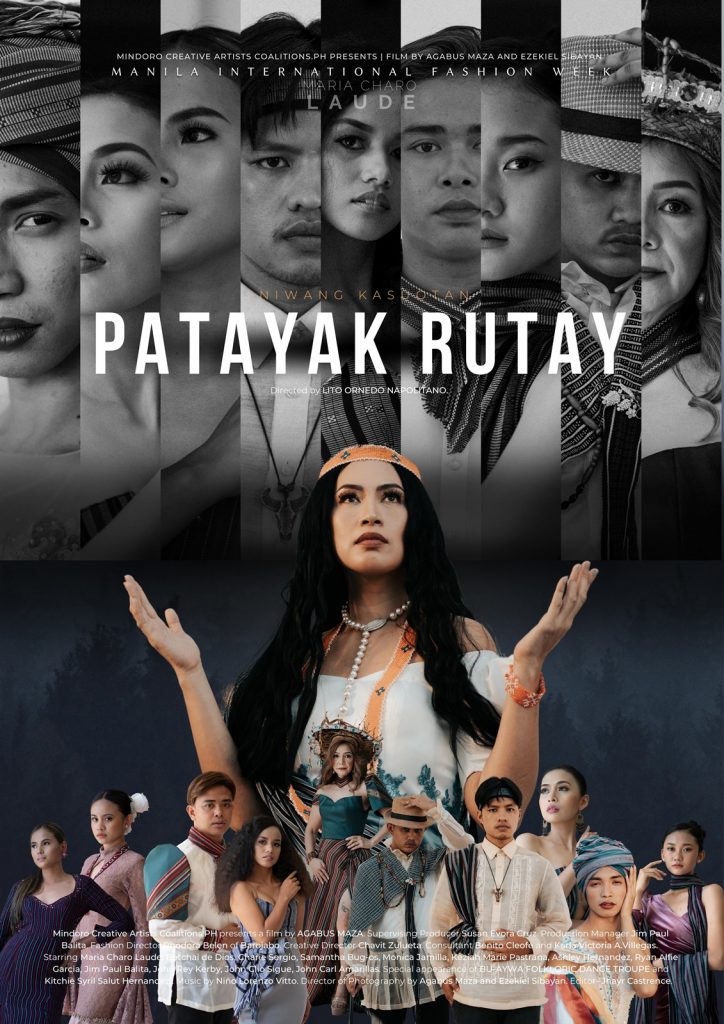 The first Manila Fashion Film Competition in the Philippines main purpose is to combine the arts of fashion and filmmaking. This is an opportunity for the young filmmakers to showcase their talent in different ways, like films about fashion brands, fashion short films, and documentaries. They want to connect the people behind the fashion and film industry.
Here are the winners:
Local Fashion Films
FAME Best Picture – Patayak Rutay
FAME Best Director – Dave Cecilio
FAME Best Icon Performance (Best Actor) (Male) – Lance Raymundo
FAME Best Icon Performance (Best Actress) (Female) – Riza Oben Dormiendo
FAME Best Music – Alas Cuatro
FAME Best Editing – Patayak Rutay
FAME Best Fashion Designer – Nash Leeho
FAME Best Cinematography – Patayak Rutay
FAME Best Hair and Makeup Artist – Alas Cuatro
Chivas Fashion Film Choice – Lady in Red
International Fashion Films
FAME Best Director – Basher Khalifeh
FAME Best Foreign Film – Synthesis
FAME Best Editing – Arab Message
FAME Best Visual Effects – Synthesis
FAME Best Fashion Designer – Jean Charles Zakaria
FAME Best Hair and Makeup Artist – Arab Message
FAME Best Music – Synthesis