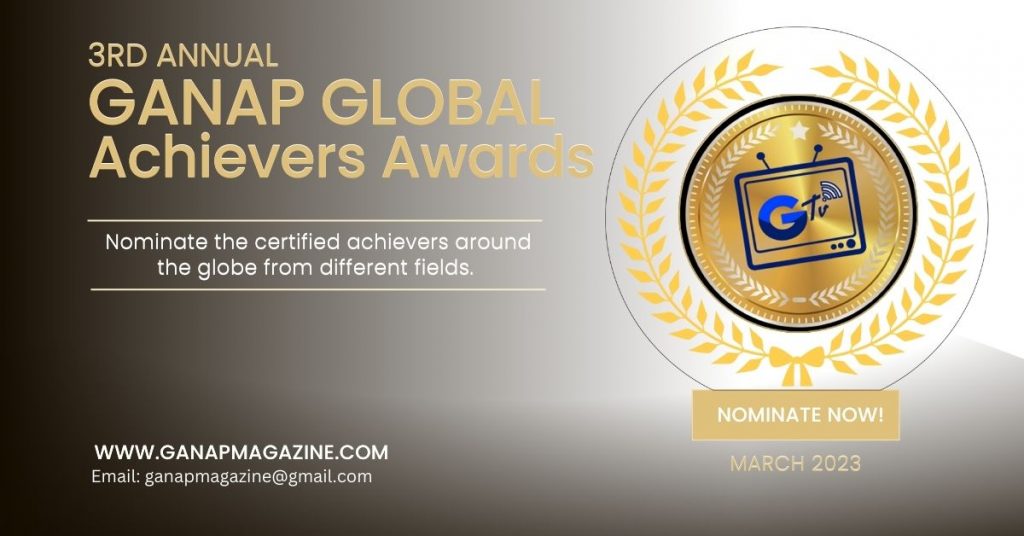 3rd GANAP Global Achievers Awards
The GANAP Global Achievers Awards came up when the COVID-19 pandemic is sweeping the globe which has brought several ramifications including border lockdowns, city-wide quarantines, and a host of cancelled and indefinitely postponed planned events.
Our objective is to give recognition to those individuals who exert their effort, share their experience in life, inspire people and share their talents. Our goal is to connect people through technology as a new venture and bring everyone together in a digital industry as we battle against our shared challenge.
The GANAP Global Achievers Awards is an international competition that recognizes excellence by creative individuals in the following fields:
Fashion, Digital Programs, Art & Entertainment, Charity Organization, Media, Brands, Models, Public Servants and Influencers.
CATEGORIES
MODELS
Emerging Model of the Year
Runway Model of the Year
International Model of the Year
Fashion Icon of the Year
FASHION DESIGNERS
Emerging Fashion Designer of the Year
Established Fashion Designer of the Year
Fashion Accessory Designer of the Year
PHOTOGRAPHERS
Emerging Photographer of the Year
Fashion Photographer of the Year
Event Photographer of the Year
MEDIA
Social Media Influencer of the Year
International Social Media Influencer of the Year
Digital Talk Show of the Year
FILM
Film Director of the Year
Best Actor of the Year
Best Actress of the Year
CORPORATE SOCIAL RESPONSIBILITY
Best CSR of the Year
Philanthropist of the Year
ARTS
International Artist of the Year
Emerging Artist of the Year
Lifetime Achievement Award
BEAUTY QUEENS
Pageant Queen of the Year
Pageant King of the Year
International Beauty Queen of the Year
AWARDS 
The Awards ceremony will be in March 2022. The winners will receive certificates, trophies and magazine features.
TERMS AND CONDITIONS
Nominations are accepted from organizations' and Individuals from local to International.
Nominations must be completed in English and submitted through online forms, indicated in each category
Deadline for applications:
2nd Week of February 2022
JUDGES
The jury will assess the nominations against a set of criteria and choose the finalists and winners in each category.
PROCESS
Submission – Evaluation – Announcement of Finalists – Awarding Ceremony
Application Form
NAME:
EMAIL ADDRESS:
COUNTRY:
WEBSITE:
SOCIAL MEDIA:
FACEBOOK:
INSTAGRAM:
CATEGORY (Fashion, Arts, Music, Entertainment, Influencer, Pageantry etc)
SHORT BIO
ATTACH SAMPLE OF YOUR WORK:
Email us at ganapmagazine@gmail.com
WINNERS 
*2 pages feature in GANAP Magazine
*Certificate
*Web Editorial on GANAP Magazine Website
*Trophy for local awardees
PROCEEDS
Part of the proceeds of this event will be for the benefit of FAME Foundation.