Press Release – Immediate Release
FDC FASHION AND ART SOIREE AT THE STRATFORD FOR SOCIAL GOOD
On Saturday 28th October, we will be at the Stratford London Hotel, 20 International Way, London E20 1FD. The Stratford is a design hotel in London with a taste for the spectacular – from the magnificent triple-height lobby and Highline sky terrace to the imposing glass atrium.
Small businesses, entrepreneurs, and artists are invited to attend and present their brands in an exciting day of creativity. Our aim is to mix, mingle, collaborate, and form partnerships. Emerging fashion designers can debut their labels by showing 4 or 8 looks in our soiree and photoshoot; they can make their mark in the fashion industry while raising Angelman Syndrome awareness.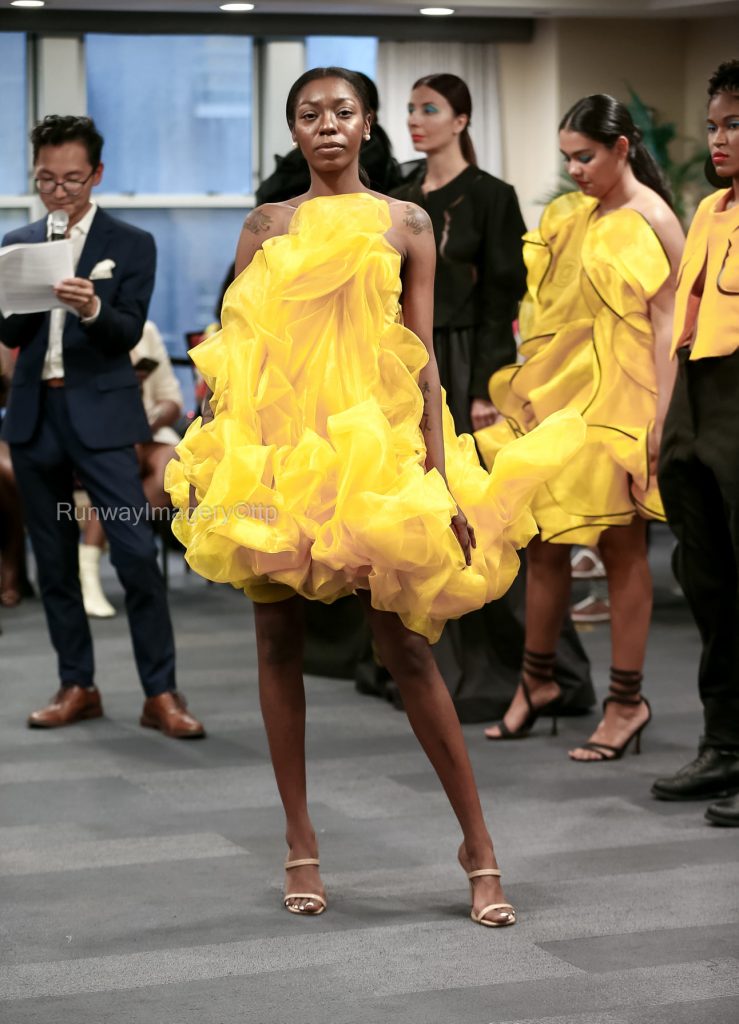 We have young designers that invited to showcase one or a few looks, and lastly, there will be a fashion award for designers of any age presenting avant-garde designs to a panel of industry judges. Entrants in the awards will be judged on their creativity and construction.
Winning designers from the awards will get the opportunity to be selected to showcase to an audience of international Buyers, Fashion Editors, the press, and Celebrities at Vancouver Fashion Week or in our New York showcase. Winner that are not able to showcase in Vancouver Fashion Week will be invited to show a collection with us in New York City.
Joanna Marcella, the founder of this platform, has a vision to present an international platform for dynamic young designers who can find their niche as individuals and become brands in their own right.
Wine and light condiments will be served on the day. To take part, contact us with a bio at: joanna_marcella@hotmail.com.
The Designers and Artists are:
Lucy Qian, Anna Henton, Andrea Dritschel jewellery, René Thompson, Kiannara T Hazine, Manfred Millicent, Bethany Trott, Vanessa Blanding, Milena Shehu, Alice Buzoianu, Gagachin promotions and Francis – Apata Johnson.
Please invite yourself and your friends to our Facebook event page
Collections Soiree and Presentation at The Stratford
https://www.facebook.com/events/2062710570565967
Contact:
Joanna Marcella
Director of the FDC Young Designer Awards and the FDC Collections Showcase
Mobile/WhatsApp audio: +44 (0) 7940 647 102
Email: joanna_marcella@hotmail.com
FaceBook FDC
https://www.facebook.com/pages/FDC-Young-Designer-Awards/1451524575142822
https://twitter.com/FDC_YDA
https://www.instagram.com/fdcyda/
https://www.instagram.com/fdc_collectionspresentation/
Our Vision is to present an international platform for dynamic designers and artists that can find their niche as individuals and become a brand in their own right.
The Aim of our Designer Award and its related events is to increase the number and visibility of exceptionally gifted multi-cultural designers and artists and to encourage them to reach their true potential, by rewarding those who excelled both creatively and academically.